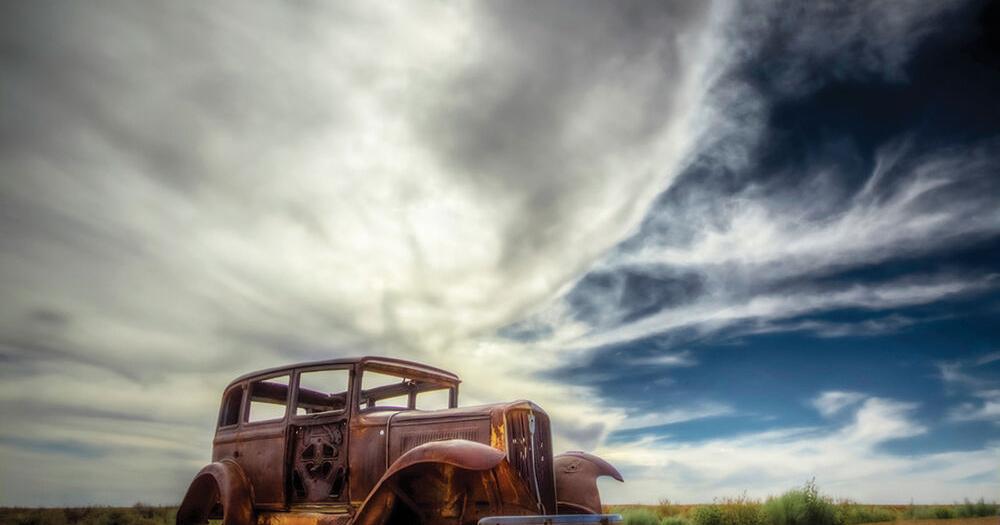 Summer Art Exhibition
Kirkwood Center for the Performing Arts
Now until October 15
Gallery open to the public one hour before performances
_________________________________________
Works by three local artists are now on display as part of the summer art exhibit at the Kirkwood Performing Arts Center.
Mark Braun, a member of the Kirkwood Arts Commission, who is also a photographer, is part of a team responsible for finding works of art to adorn the walls of the Kirkwood Performing Arts Center. The Summer Art Show provided an opportunity for local artists to exhibit their works at the performing arts center.
"We asked artists in the community to submit work for consideration," Braun said. "We tried to look for works that go well together, as well as the quality and size of the work."
The opening of the exhibition, which was held on July 13, allowed participants to meet the artists: Brian Kirchoff, Marilynn Bradley and Diana Linsley. Works by these artists will be on display through October 15 at the Kirkwood Performing Arts Center, 201 E. Monroe Ave. in Kirkwood.
Brian Kirchoff
Central West End abstract artist Brian Kirchoff has launched his series titled "Raw". He said his work in this series was inspired by the idea of ​​seeing beauty outside of the ordinary.
"I wanted to start doing something different," said Kirchoff, who started working on "Raw" in the summer of 2021.
"I did the same kind of work and thought it was time to do something a little more abstract," he continued. "Abstract doesn't necessarily fall into the 'pretty' category. I wanted to start offering something a little rougher. Some people will look at it and wonder what's going on and some people are fascinated by it, which is really typical art.
Marilyn Bradley
In addition to Kirchoff's work, watercolors by Webster Groves resident Marilynne Bradley are also on display as part of the Summer Art Show.
Bradley has produced many paintings of city life and landmarks over the years. His geometric series includes the painting "Chain of Rocks", which is a watercolor perspective of the Chain of Rocks bridge. According to Bradley, painting requires a great deal of change and experimentation in both content and technique.
"Each painting is an effort to explore the subject from a different point of view," she said. "It allows for a personal statement for each piece of art."
Diana Linsley
Next to Bradley's watercolors on the top floor of the Kirkwood Performing Arts Center are Diana Linsley's photographs.
Linsley, a longtime Kirkwood resident who now lives in Crestwood, was a photographer for the Webster-Kirkwood Times for more than 15 years. All the photos in his "Route 66" series were taken during a road trip on Route 66, one of the first highways in the United States.
Linsley's journey took her across the country. The series features photographs from several states, including Missouri, Oklahoma, Arizona, New Mexico, Texas, and Kansas. She said she decided to print her photos for the series on metal so the colors would appear more vibrant.
At some point during her trip, she left the camera's memory card at a hotel in California.
"I was nervous because I had quite a few photos on this card," Linsley said. "I called the hotel several times and they said they found it and mailed it back to me."
Linsley specializes in real estate photography as well as landscape and outdoor photography. Throughout his long career as a photographer at the Webster-Kirkwood Times, Linsley won 20 awards for his work.
More art to come
The Kirkwood Arts Commission plans to hold three to four art exhibitions a year, according to Braun. He said each show will have an opening reception so people can meet the artists. If any of the art objects were for sale, all proceeds would go directly to the artist.
Kaelin Triggs is a journalism student at Webster University and an intern at the Webster-Kirkwood Times.