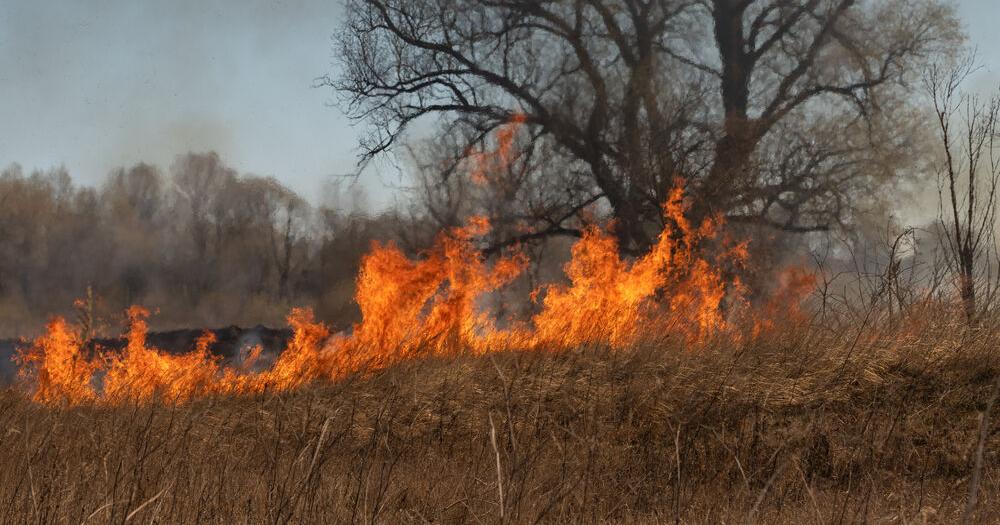 Taos Ski Valley village councilors reviewed the fire evacuation plan and community preparedness at their regular meeting on April 26, learned that the village's tax revenue had exceeded expectations over the course of the current fiscal year and heard disturbing news regarding the health of newly elected Mayor Neal King.
Kathy Bennett, President and Founder of the Firewise Community Board of Directors, presented councilors with an updated emergency checklist to be distributed to Ski Valley residents and property owners.
"In the event of a forest fire, an evacuation will be ordered," reads the evacuation plan, which must also be distributed to all residents and traders in the ski valley. "The Village Fire Department will sound several sirens to warn you of an evacuation."
Bennett told Taos News she is concerned that everyone living and working in the Ski Valley will receive the updated plan and checklist, which will be available on the homepage of the village's website ( vtsv.org). The preliminary emergency plan is currently on site.
"I think they send it with the utility bills, but we also have to send it to those who are not hooked up to water and sewer or don't get utility bills, including those of Amizette and Kachina," she said. .
The council also considered a draft ordinance that would institute sewer and water connection fees of an unspecified amount, an expense that was previously covered by the old development impact fee system, according to village attorney Susan Baker.
The new Development Impact Fee schedule which was adopted by the council earlier this year "only pays for the increased capacity of water and sewage works", not the actual cost of connections, said explained Baker. "Previously, our connection fees and our system development fees were combined. It's just for the tax cost of the connection."
Councilors will vote on the ordinance at a later date.
Village administrator John Avila briefed councilors on the situation with the municipal sewage treatment plant, which is working poorly despite multimillion-dollar upgrades made several years ago.
"We're doing a lot of testing on how to deal with some of the issues with particular membranes and so on," Avila said. "The temporary plant is being used to perform these tests, and we will get more information when it becomes available to the general public."
In mid-February, Ski Valley resident Michael Fitzpatrick filed a complaint with New Mexico Attorney General Hector Balderas about a Jan. 25 request under the Inspection Act. public records he submitted to the village requesting documents related to the sewage plant. Fitzpatrick said the village failed to respond to the request according to state law.
"This denial is troubling because an election was fast approaching and voters were not provided with details about the largest project in the village's history," Fitzpatrick alleged in his complaint. "Cost overruns, faulty sewage treatment plant performance occurred at the direction and control of three of the applicants."
Fitzpatrick added that he "suspects an intentional cover-up was orchestrated by known and unknown parties."
Village clerk Ann Wooldridge told Taos News that the village and Fitzpatrick have found a temporary solution to deal with the complaint, which she says is on hold at this time.
"We responded to his request verbally and via emails. But we did not send an official letter," Wooldridge said. "In the meantime, around the time of his complaint, the documents were provided to him."
Pro-tem councilor and mayor Tom Wittman said he and newly elected councilors Henry Caldwell and Brent Knox will soon visit the sewage plant to get a better idea of ​​what is needed to keep it running smoothly.
As Pro-tem mayor, Wittman led the April 26 meeting because newly elected mayor Neal King is experiencing recurring health issues.
"Tom has helped me a lot here," King told the board. "As you all know the blockage in my throat has returned so I'm about to start another radiation patch – oh joy. I'll keep the council and everyone updated on what's going on. "
"We're all behind you, as you know," Wittman replied.
King told Taos News: "Obviously this is not how I was hoping to start my tenure," but expressed optimism about his treatment.
Finance director Nancy Grabowski said the village's tenant tax collections for the year have so far greatly exceeded the $450,000 in revenue projected in the village budget, but councilor Chris Stagg rejected a resolution that proposed a portion of the now projected $600,000 in revenue transferred to the village general fund.
"I just don't think it's appropriate right now," Stagg said. We will be collecting nearly $2 million in gross receipts tax this year. The tenants tax fund has raised more money but the village doesn't necessarily need that money in the general fund, it would be better to spend it on rooming or fund transportation or do other things things the village needs. I oppose this resolution."
Caldwell cast the only affirmative vote and the resolution failed.