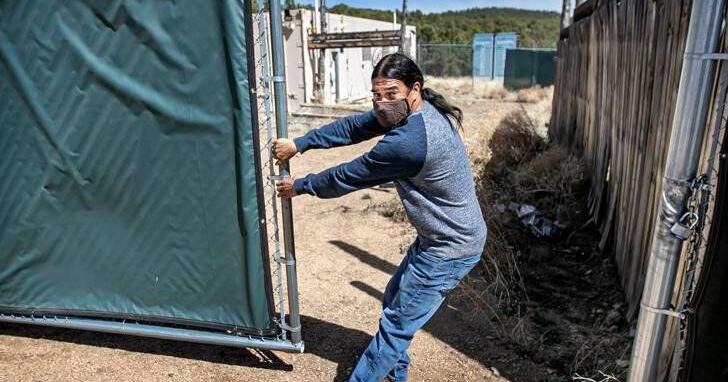 An agreement signed last month between the New Mexico Department of Taxes and Revenue and Picuris Pueblo formally recognized the tribe's authority to administer its own cannabis-related tax program. The state also signed a tax treaty with Pojoaque Pueblo.
"Pueblo businesses are not subject to state cannabis excise tax in Pueblo Indian Country and will not be required to file a return with the Department regarding state cannabis excise tax. for sales of a cannabis product that occur in the Pueblo," according to the May 6 agreement. "The Pueblo will be solely responsible for the enforcement, administration, collection, remittance, and audit of Pueblo cannabis excise tax from Pueblo businesses."
The agreement states that the tribe must determine what constitutes a "pueblo business."
Until July 1, 2025, the cannabis tax rate in the rest of the state will be 12%, after which it will gradually increase to 18% by July 1, 2030.
"New Mexico has a long history of working with tribes to effectively administer taxes while recognizing tribal sovereignty and the limits of state authority over tribal lands," the Tax and Tax Secretary said. Earned, Stephanie Schardin Clarke, in a press release. "This administration is committed to strengthening relationships with tribal governments."
The two northern New Mexico pueblos have already entered into cooperative cannabis agreements with the state's Department of Regulation and Licensing. The pacts are intended to ensure tribes can benefit from the state's new cannabis industry, which began retail sales on April 1.
"With cannabis still illegal under federal law, intergovernmental agreements prevent federal law enforcement action on tribal lands where communities want to participate in the adult use market in New Mexico," according to a March press release from Governor Michelle Lujan Grisham's office.
"The economic opportunities offered by the recreational and medical cannabis industries are truly game-changing, and sovereign tribal nations stand to benefit alongside the state," Governor Lujan Grisham said. "With these agreements, Pueblo de Pojoaque and Pueblo de Picuris will benefit from this exciting new industry, which is expected to bring in $300 million in sales annually and create 11,000 jobs in New Mexico."
According to Lujan Grisham's office, intergovernmental agreements "enable tribal communities to participate in the cannabis industry in ways that support community health and public safety while maximizing cross-jurisdictional market opportunities."
Picuris Governor Craig Quanchello said the agreements demonstrate cooperation and respect between the state and the tribe.
"I am pleased that the intergovernmental agreement respects the sovereignty of the Pueblo," Quanchello said in the March statement. "This creates a significant opportunity for the Pueblo to engage in well-regulated and coordinated legal cannabis markets for the benefit and protection of our community, including a framework for continued collaboration with the state to protect our common interests. "
Last week, the state released tax revenue figures for cannabis sales in April, the first month of legal adult-use retail sales in state history.
Cannabis retail stores catering to adults paid $2,422,678 in cannabis excise tax in April, as well as $1,635,243 in tax on gross receipts. In addition to cannabis products, gross receipts tax payments include taxes due on non-cannabis products and services.
"The adult-use cannabis industry in New Mexico is clearly off to a good start," said Schardin Clarke. "These receipts show that the industry is already diversifying our economy and our tax base."
Excise duty returns were filed by 114 retailers, according to the state. A total of 158 taxpayers are registered for cannabis excise tax accounts, but not all of these businesses are operational yet.