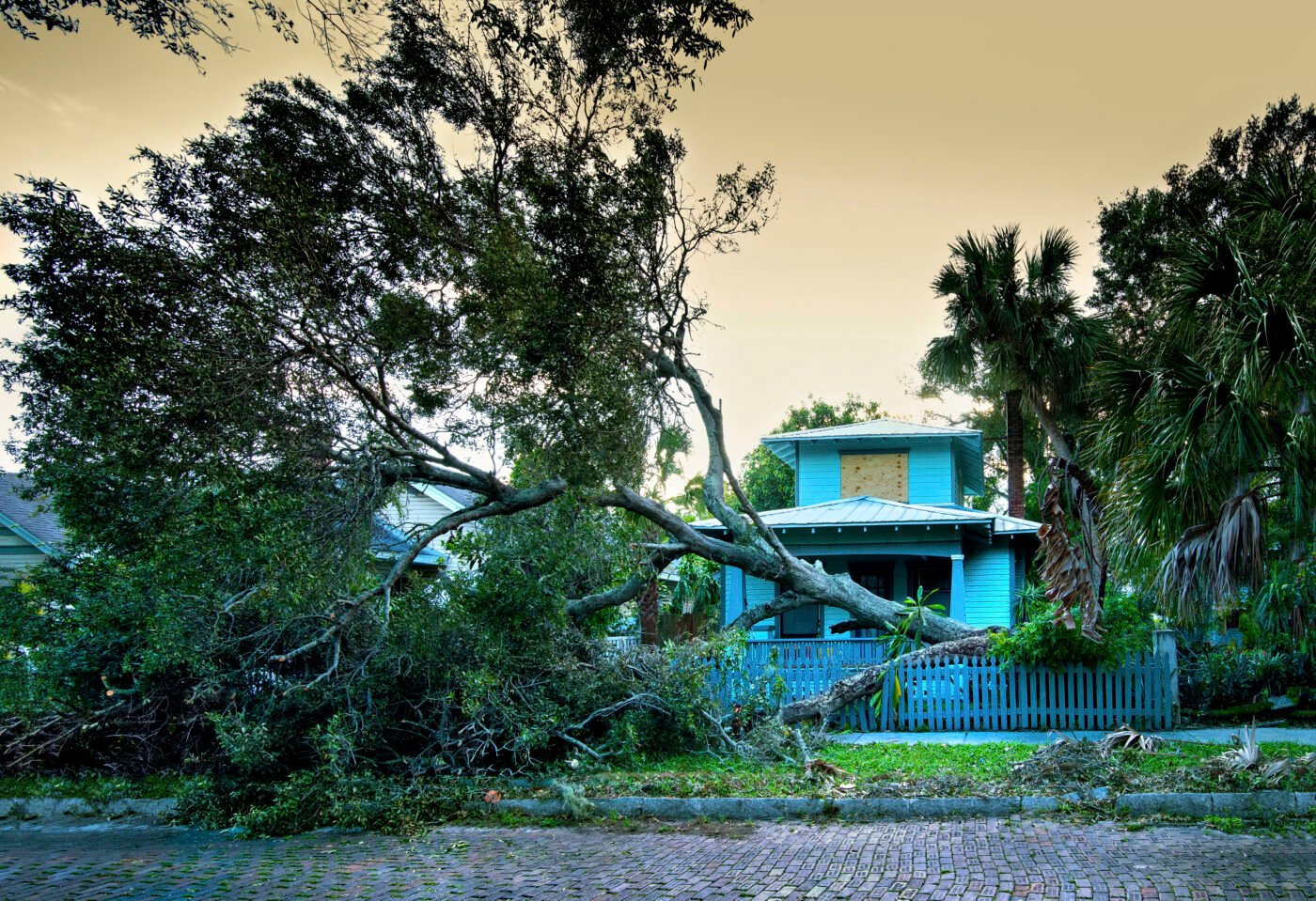 Natural disasters are increasingly common and the threat they pose is a serious concern for the majority of home buyers.
In July, realtor.com questioned over 3,000 people and found that 78% of them considered the risk of natural disasters when looking for a new home to buy.
Of those who answered yes, 47 percent said they were more concerned about a natural disaster today than they were five years ago.
The concern is justified. In recent years, natural disasters have left homes in ruins across the country. Last October, realtor.com reported that an estimated $ 9.4 billion in residential real estate was at risk in California as wildfires ravaged parts of the state.
It's not just California. Earlier today, Inman reported that according to CoreLogic, a typical Wyoming house is nearly three times more likely to burn down in a wildfire than a typical California house. Other states where homes are more at risk of fire are Idaho, Utah, Nevada, and New Mexico.
Although the findings are slightly skewed due to the fact that California has more homes than the other five states mentioned, the growing risk of damage from wildfires is alarming.
"The patterns of wildfires that came and went are now a more continuous fire threat," the CoreLogic report read. "Long-lasting dry conditions, which often lead to record droughts, have contributed to the increase in the number and intensity of fires in recent years, such as in 2015, 2017, 2018 and 2020."
In addition to forest fires, realtor.com respondents expressed concerns about tornadoes, cold or winter storms, floods, hurricanes, earthquakes, droughts and sinkholes.
"It's really good to see homeowners who want to know more about the risks in their home. The risk is invisible, "said Tom Larsen, director of industry solutions at real estate data company CoreLogic, in the realtor.com report. When you buy your home in a nice neighborhood, you may not be aware of the catastrophic dangers. "Everything carries a risk. There is no home without risk.
Living in high risk areas is not only becoming more of a concern, it is also becoming more expensive.
On October 1, the United States Federal Emergency Management Agency (FEMA) increased flood insurance premiums for some homeowners.
By a analysis performed by QuoteWizard, 77 percent of policyholders will see a price increase while only 23 percent will see a price decrease.
As Inman reported earlier, the Mortgage Bankers Association predicts that over the next several years there will be an increase in the number of homeowners defaulting on their mortgages as the damage from natural disasters exceeds that. that the insurance will cover.
Send an email to Libertina Brandt