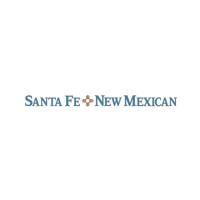 I am writing to you today to express my sincere gratitude to the City Councilor and Professional Director of the Boys and Girls Clubs of Santa Fe, Roman "Tiger" Abeyta, for running the new Teen Center at the Santa Fe Place Mall. This gratitude also extends to all the other people who have helped and supported this project and will operate the center. Our teens deserve safe and fun places to connect with their friends as they begin to gain their independence. Especially in this time when our young people are confronted with so many digital technologies, which we are learning are not very good for them, suitable places to go and things to do are welcome. The Club Teen Center is such a gift for our community.
Legitimate complaints from business owners near the Pete's Place Interfaith Community Shelter do not address the community issues that have made it so difficult for some people to find work and affordable housing, or the serious problems resulting from years of ignorance of the long term effects of addiction and mental illness. We all bear responsibility for the causes that make our homeless shelters essential.
It is estimated that after losing three paychecks, a person will be deported and will have no other resource but to try to survive on the streets. We should certainly bless and welcome the dedicated staff and volunteers who have occupied the shelter, which means, among many other good results, that we no longer find people freezing to death in the doors as happened during the previous cold winters. Interfaith Community Shelter Saves Lives; it may not be the lives that are close to our hearts, but surely in this season we could remember the homeless couple, who refused a night in a hostel, who took refuge in a stable. By working with the shelter, disgruntled neighbors, and with the city's money and many people, we can find a solution to the rally on Harrison Road: a shelter there to protect those waiting to enter from the eyes of the neighbors. ? Early admission to the refuge? Or at least a little patience and a little compassion.
President Joe Biden should do his best to quell the macabre and misguided temptation to "spread" (like jam?) What he and many thoughtless others call "American values"; much of the world, including Texas, already suffers from these abstract entities. His desire to "promote democracy" might be well intentioned if he knew and clarified for himself and for others what this nebulous ideology might well mean and imply. At the current virtual summit, he did not invite China, Hungary, Turkey or Russia; let's hope that Saudi Arabia, Afghanistan, Burma, Israel, Morocco, Thailand, Texas and Georgia (the state, of course) weren't invited either.
Milan Simonich's column ("Tributes to three sailors 80 years after Pearl Harbor", Ringside Seat, December 6) is one of his best. Reminds me why I subscribe the New Mexican. It also reminds me of my late friend Tommy Foy, a legislative leader from Silver City who went to war after Pearl Harbor and survived Bataan's death march. For a captivating first-person testimony from the people – civilians and military alike – who once lived in Pearl Harbor, check out Facing the Mountain, a bestseller by Daniel James Brown. I thought I knew the history of Pearl Harbor before I read the book. Now I realize that I had no idea how it affected the people who had to go through this.
Now that New Mexico is teeming with unexpected oil and gas revenue, it's time for New Mexico to stop taxing Social Security and veterans benefits from retirees. Inflation is at its highest for 40 years, eating away at the thousands of New Mexicans who live on a fixed income. I hope the legislature can allocate a few million dollars to these groups. New Mexico is just one of 13 states that tax Social Security benefits. I won't hold my breath because politicians rarely put a dollar back in the pockets of taxpayers, but it is about time. I'm not talking about the governor's proposed reduction in the gross revenue tax (25 cents on $ 100), but real tax relief. Contact your state legislator.
I would like to launch a campaign to get the media outlets to stop covering mass shootings. The only thing these reports do is encourage copycat murder and provide free publicity to gunmakers and the National Rifle Association. After each such event, arms sales increase as people rush to buy their own personal copies of the weapon used; Guess that's their way of relating to the killer. As a result, Death Merchants always earn more money. The more people who die in such an event, the more weapons are sold. I'm sick of hearing that "American isn't like that" – it's outright nonsense. This is exactly who we are. Civilized countries do not have this problem.
If we don't stop the killings, and we won't, can't we at least tone down the glory?
Thank you for the multi-page business section in Tuesday's newspaper. I wish it could happen more often. Even though not all business news is local, there can be a local ripple effect, so these things are good to know. I also really liked the updated section of the restaurant. Teya Vitu, keep up the good work. I appreciate your commercial coverage.
I am 16 years old. At a young age, I learned to know what yes and no mean. I have witnessed and experienced many forms of sexual assault. The experience of sexual violence creates unhealthy coping mechanisms such as alcohol or drug use, and even suicide. It has an impact on our entire future. If we educate young people about consent, it will prevent sexual violence and some of the unhealthy coping mechanisms used to survive it.
I and other New Mexico teens worked for two years to pass a bill requiring consent to teach in New Mexico schools. In the last session he won bipartisan support but died when a committee ran out of time to hear all the bills. We desperately need consent to be taught in our schools. Governor Michelle Lujan Grisham may put the bill on affirmative consent when she calls for the 2022 session. Please contact her office now to ask them to ensure this bill is heard.
After reading all the back and forth on the PNM-Avangrid merger, I decided to get some answers from the horse's mouth. I've interviewed several longtime friends in Maine, and their consensus is that Avangrid has been a terrible utility provider – far worse than the local utility company they bought. Price gouging, channeling profits to foreign investors, and very poor customer service. We don't need to add these problems to New Mexico taxpayers. I fully agree with the assessment of the Public Regulation Commission. It is nice to see the Commissioners doing their due diligence and rejecting the proposed merger.