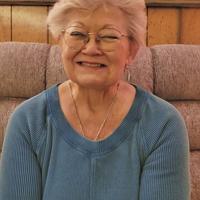 Susan Kay Robinson, 74, died Friday, June 24, 2022, in El Paso, Texas, from complications from a fall that resulted in brain injury. Her husband, daughter and sister were by her side.
Susan was born in Breckenridge, Texas on June 1, 1948 to Ted Robinson and Alma (Spain) Robinson. Susan's family moved to Roswell in the early 1960s after living in Mississippi, Mexico, Texas and Louisiana. Susan attended Roswell High School and was in the first class to graduate from Goddard High School in 1966. She then lived in Illinois, Connecticut and Texas before returning to New Mexico. She lived in Santa Fe for many years and worked in real estate and property management.
Susan married Joe Koljat on June 24, 1990 in Santa Fe, New Mexico.
After returning to Roswell in 1992, she worked in the medical field for a few years before working as a licensed adjuster until her retirement in 2020. Susan was active in politics and a member of Chaves County Republican Women. She volunteered and was honored as a Chaves County Casa volunteer in 1999.
Susan loved her family and extended family. Her greatest accomplishments were her son Erik and her daughter Erica, of whom she was so proud. Her grandchildren Madison, Evan and Jocelyn were her greatest joy. Susan was like a second mother to her niece Tedi and like another grandmother to her great niece Kyra and great nephews Kaylyn (aka Bubba) and Jordan who affectionately called her Suesue. She adored her stepchildren Brian and Julia. She had endeared herself to another generation with Kyra's sons Alan and Arlo, also loving their Suesue very much. Susan's unexpected death came just after a week's beach vacation with some of her favorite people: Shari, Tedi, Kyra, Alan and Arlo. She really enjoyed the trip, which in addition to having fun in the sand and waves also included a visit to an aquarium, a marine wildlife rescue and an encounter with an elephant.
Susan enjoyed visiting family and friends so much, she could always be counted on for a good laugh, sound advice and often a home-cooked gourmet meal, which was always a major production. As well as being a fantastic cook, Susan also enjoyed gardening and creative craft projects. She was an avid reader who enjoyed researching various topics of interest. She was the best sister in the world and an amazing daughter who lovingly cared for her mother for many years. She was always there for you when you needed her. And of course, she saved stray animals as well as lost souls. Susan had a sharp wit, a delicious laugh, the biggest heart, a beautiful smile and lots of love to give. Her memory will continue to be a blessing to all who knew her.
Susan is predeceased by her father Ted Robinson; stepfather Jim Koljat; mother-in-law Gerri Koljat; son-in-law Brian Koljat; brother-in-law Mark Hamilton; and dear friends Jeanie Whitwam and Nancy Esquivel.
Those who mourn her are her husband Joe Koljat of the family home; his mother Alma Robinson and sister Shari Hamilton, all of Roswell. son Erik Heftye (Michelle) and granddaughter Madison and grandson Evan from Country Club, Missouri; his daughter Erica Jaramillo (Jonathan) of Gig Harbor, Washington; niece Tedi Brackeen (Mark) of Roswell; great-niece Kyra Cash (Cody) and great-grandnephews Alan and Arlo of Roswell; great nephew Kaylyn Gross (Sara) of Norfolk, Virginia; great-nephew Jordan Hamilton of Boise, Idaho; daughter-in-law Julia Koljat (Dave Stevens) of Mooresville, Indiana and granddaughter Jocelyn Shartzer also of Mooresville, Indiana. Dear family friend Linda Monk, of Roswell, New Mexico; his aunt Ruth Russell of Belen, New Mexico; and her wonderful cousins, Sam Robinson, Bettie McCarter, Bob Whitmire, Tammie Samson, Gina Bassett, Ruthie Fox, Rochelle Johnson, Damian McSherry and Grover McSherry, their spouses and children. She also leaves her adoptive Border Patrol family Armin and Cecy Loza with her daughters Ana, Sofia, Andrea and Cecy of Detroit, Michigan. Her four-legged family members Nilla, Smiley, Poochie Poochie and Doodles Kitty have been spoiled and will miss her terribly.
The family would like to give special thanks to the EMTs, Roswell Fire Department personnel, ENMMC emergency personnel, and airlift team for caring for and transporting Susan to El Paso. Thank you also to everyone at the Providence-Sierra Hospitals campus in El Paso, TX for their outstanding treatment, care, and support.
In lieu of flowers, the family requests that donations be made to the Chaves County CASA program of Roswell or a charity of their choice.
Arrangements are being made by La Paz Perches Funeral Home in El Paso, Texas.
No service will be held. A celebration of life will be scheduled at a later date.