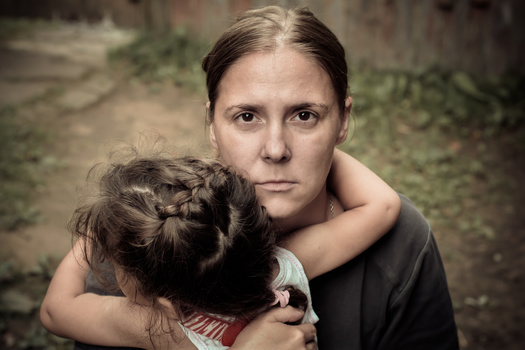 A new study has found that progress made in reducing child poverty over the past 25 years in the United States is at risk of stalling or being reversed.
The Robert Wood Johnson Foundation, a philanthropic health organization, released a study showing that child poverty is on the rise after dropping 59% between 1993 and 2019.
Avenel Joseph, the Foundation's vice president of policy, said the pandemic-related enhancements to the child tax credit and earned income tax credit programs as well as food stamps have lifted three million children out of poverty in the second half of 2021, but Congress let the programs expire.
"As a result, child poverty started to recover and has now increased by more than 40%," Joseph pointed out. "So we've reversed all the progress we've seen from the temporary policies put in place."
Data from the US Census Bureau showed a slight decline in child poverty in New Mexico amid the coronavirus pandemic, largely attributed to temporary relief payments and tax policies.
It's National Hunger and Homelessness Awareness Week, and Joseph said there's no separation between the two.
"Hunger and homelessness are closely linked to poverty," noted Joseph. "People on low incomes find it harder to pay rent or buy healthy food, especially in a time when prices and interest rates continue to rise."
Without new or expanded programs, she believes the generational cycle of poverty will continue.
"We showed them what it's like to have hearty meals, a place to lay their heads, some stability," observed Joseph. "And then, just with some sort of midnight hour strike, it all went away."
Joseph added that the report also found that black and Latino children are about three times more likely than white children to live in poverty.
"For some in this country, there are so many barriers that have been put in place that it is impossible for them to reach their healthiest selves or even reach a state of well-being, let alone prosperous" , argued Joseph.
get more stories like this via email