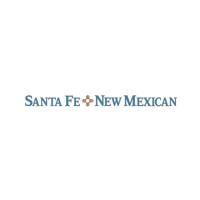 This summer and fall, we have spent many hours chatting with families in our communities, learning about the challenges families face, and discussing what lawmakers like us could do to help them.
The holiday season highlights a time of special need for many of these hardworking families and communities in northern New Mexico. From lack of access to clean water and broadband, to the inability to put food on their family's table or stay warm with a roof over your head as temperatures drop, too many of our friends and neighbors are in trouble. These are challenges that no one should face. We absolutely can and must respond to such dire needs in our communities, and we are proud to report that House Democrats have kept their promises during this special legislative session.
During the session, our chamber fought back and passed legislation delivering nearly half a billion dollars in federal stimulus funds to stand-alone, ready-to-go projects to help a strong recovery from the pandemic of coronavirus and provide much needed resources. This legislation with bipartisan support will allow federal dollars to work immediately for New Mexicans in the North. It includes $ 123 million to provide high-speed internet access to the most remote corners of our region, $ 25 million for housing assistance and $ 5 million to support food banks, such as The Food Depot, in our community and across the state.
It is investing hundreds of millions more to create well-paying jobs and support families, and to improve our roads and infrastructure. It delivers roughly
$ 50 million to improve our state parks and trails to better conserve our beautiful lands, water and precious natural resources, and this is helping address the nurse shortage crisis in New Mexico by supporting the aspiring nurses who are on the front line of this pandemic by taking care of our loved ones. Simply put, this bill helps uplift our most underrepresented communities. It is nothing short of transformational. And in the next session, we'll be looking to appropriate about half a billion more to meet the needs of our hard-working families.
Our work during this Special Session also included the passage of legislation by the House to ensure that medical providers in northern New Mexico can keep their doors open and provide the vital health services that we and our neighbors need and deserve. We also had heated debates and reached agreements on updated maps for our Congressional, State House, and Public Education Commission districts that best represent population changes, demographic realities, and the greater diversity of northern New Mexico today.
We have received input from thousands of New Mexicans, including our Hispanic and Indigenous communities, and have relied on the independent, non-partisan Citizen Redistricting Committee framework to produce districts that are truly representative of our unique communities. In short, the cards passed by the House tell the story of righting injustices and ensuring that every vote really counts.
As your state representatives for Districts 41, 45, 46, and 48, we represent urban and rural interests, including parts of the City of Santa Fe; Taos and Rio Arriba counties; and several of the region's sovereign pueblos. It has been a pleasure to put in that hard work and meet some exceptional needs as the holidays approach. While we all certainly look forward to starting our celebrations and reflections this time of year, we understand that it is our duty and our privilege to represent the people of our districts and keep our promises. We and our fellow Democrats in the House are first and foremost committed to serving the voters who elected us and will not stop until our work is done.
Tara Lujan, Linda Serrato, and Andrea Romero are state representatives from Santa Fe County. Lujan represents District 48; Serrato District 45 and Romero District 46. State Representative Susan Herrera also contributed to this article. It represents District 41, which includes portions of Santa Fe, Rio Arriba and Taos counties.