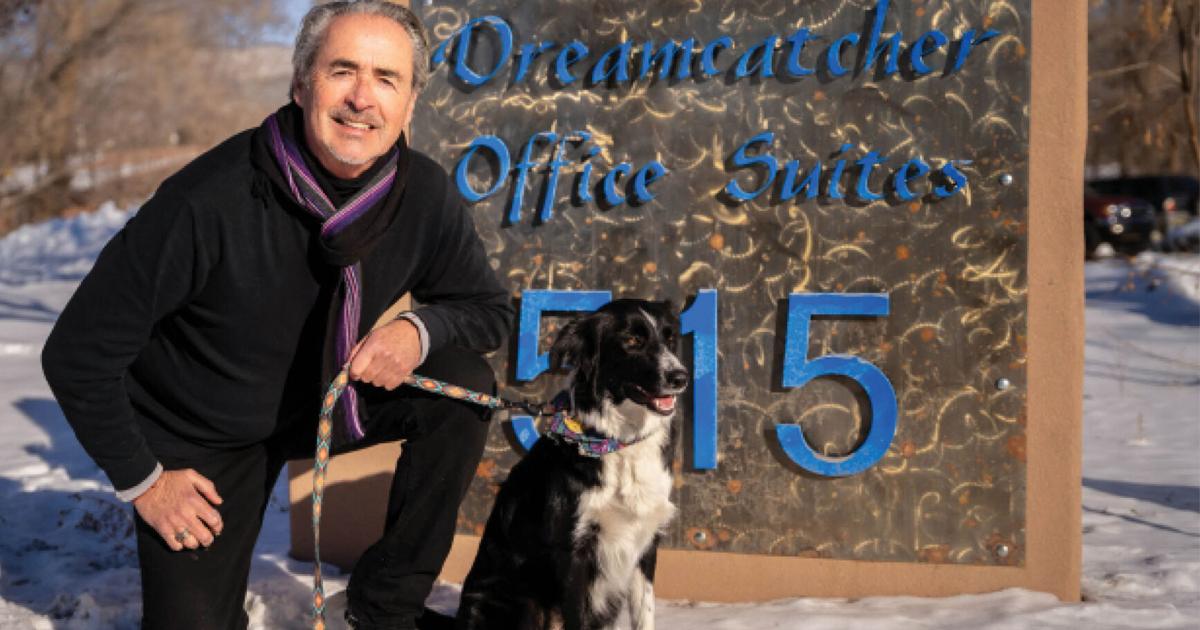 When you want the place of your dreams, it helps to work with an organization that catches dreams.
The founder and leader of Dreamcatcher – Pavel Lukes – is a leading real estate producer, creative builder and community icon. Yet this is only the recent part of its history. Her office is adorned with stunning artwork that reflects her commitment to aesthetics.
His stats reflect hundreds
transactions, construction and innovative renovation of unique properties, including more than 300 custom homes built in Michigan. What ultimately qualifies Lukes is the man himself and the team he has built.
His 29 years in Taos came after a difficult history – the epitome of American history.
In 1968, 19-year-old Pavel and his 20-year-old brother Rudy made a two-month visit to the United States from Prague. They spoke no English and had few resources. It was in Prague (at age 16) that he spotted a man in a trench coat – lost inside a building who didn't speak the language – reading addresses. The man, Dr. Harlan Lane (Professor, University of Michigan) was shown around Prague by the brothers.
Lane encouraged them and allowed them to come to America.
"In the spring of 1968, it was the "Prague Spring". We got permission to travel abroad.
Lane and his assistant helped us get into the United States. After I arrived, I saw my hometown on TV with Russian tanks passing by. We watched in complete amazement. It was then that I realized that our lives had changed forever. Today we seem to be watching history repeat itself in Ukraine," Lukes said.
Pavel and Rudy got scholarships to the University of Michigan, worked as dishwashers, and lived with American roommates — and within weeks were able to write letters in English.
It is Lukes relentless spirit, energy, abundant charm, intelligence and commitment to his clients that has paid off. At a young age, he put his own life in the hands of a former stranger. It is this human connection that Lukes brings to people and the community.
Her friend Felicia Ferguson said: "While functionality and purpose are important to him, so is beauty."
Ferguson's property (Lumina Gallery) had been on the market for six years. Lukes was able to sell it in six months.
He is the visionary for Pueblo de Los Suenos – one of the most scenic multi-home locations in the area. It fits seamlessly into the design of Taos Pueblo, reflecting Lukes alignment with northern New Mexico culture. He explains:
"I thought about the vision of beauty, of landscaping. There's an artist in all of us," Lukes said.
He added; "When I first came to the United States – I said I was going to leave my mark – it's the land of opportunity. What's most important is showing people how much you care about yourself.
Lukes succeeded by listening — by hearing — by being there for his clients.
"For me, it's about relationships. Not about closings and commissions. I'm friends with the first people I ever sold anything to in this town. It's that determination that makes Lukess effective. and memorable.
"One of the possible reasons for Pavel's success is that he knows the Taos real estate market and instilled that confidence in me. Pavel is a unique, bright and interesting person who is straightforward and honest," said Bill Greaves, who is a recent and regular customer.
Lukes – the son of a man who was in a concentration camp for political prisoners, father of two, longtime member of the planning commission, ski instructor and pilot – considers Taos an extremely diverse place with a abundant natural. This location, combined with Dreamcatcher's talents, is what keeps customers happy and secures Lukes continued success.
The Dreamcatcher team includes: Melody Reese, real estate agent and entrepreneur; Elaine Taylor, ooffice manager and licensed broker; Robert Jacobs, (chartered broker for 30 years); Jeff Motsinger, (chartered broker); Salina Khanna, (allowed here and in Virginia) and veteran David Sperry-Taos (approved broker).
Dreamcatcher Real Estate, Co. Inc.
Dreamcatcher Real Estate Co. Inc. is located in an office building (another testament to Lukes commitment to aesthetics) at 515 Gusdorf Rd, Suite 6, Taos, NM 87571, 575-758-3606.