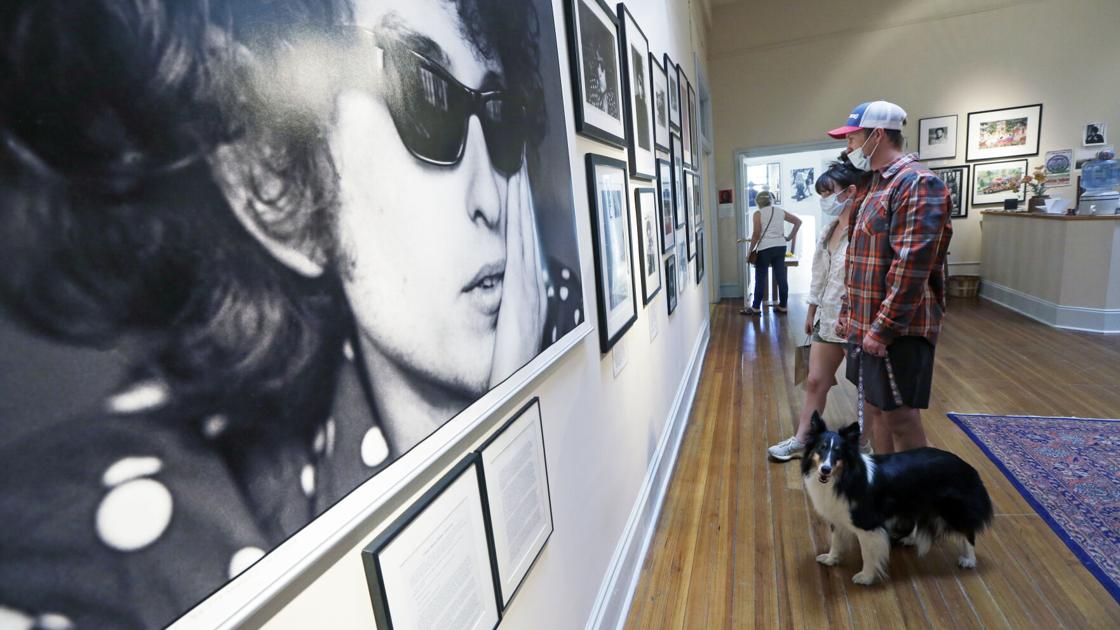 Looking at the photo on the wall of The Beatles in concert, Barbara Nicholson suddenly felt a wave of goosebumps run through her arms and shoulders.
The image, which is part of an exhibit chronicling the 1960s, immediately took her back to her college days at the University of North Texas in 1968, when the Fab Four song "Revolution" aired. on the radio. At the time, she was helping support presidential candidate Eugene McCarthy, who campaigned unsuccessfully on an anti-war platform for the Democratic nomination in that year's election.
It was a heartbreaking time – filled with horrific news of the Vietnam War, political assassinations, a time of conflict and turmoil. It was also the time of free love and signs of peace, of hope for a better world and of music that spoke to those dreams.
Thinking back to the decade that shaped America and those who lived it, Nicholson, 71, said it was a time of "mostly happiness. Maybe I want to focus on the good. I want to focus on the pride I felt in handing out flyers to Eugene McCarthy, feeling that everyone played a part in this, no matter how small. "
Nicholson, who lives in Nashville, Tenn., Was one of many to visit the Hidden Sixties Museum, a temporary exhibit hoping to become a permanent fixture on the cultural, political and historical events of the era. It is organized and directed by Lisa Law, Santa Fe's own documentary photographer at the time.
Here you will find clothing, books, magazine articles, moccasins, baby slings, posters, flyers and photos of people, places and politics from the 1960s, with a strong New Brunswick influence. Mexico. Law has lived and worked in the state for decades.
Most of the photos are visual cues from the era of the counter-culture movement: hippies in the Haight-Ashbury neighborhood of San Francisco; bathers smoking joints in hot springs in New Mexico; young people protesting against Vietnam; musicians and festival-goers caught in the mud, music and chaos of Woodstock.
It was, in the words of Tulsa, Oklahoma resident Kari Babcock – a child of the '90s who visited the museum on Monday – a time of "total giving of ourselves to experience and beauty." .
It was also a time of international and civil unrest.
Barbara Nicholson's husband, Grammy Award-winning Nashville musician Gary Nicholson, 71, remembers being arrested for possession of marijuana in 1968 and serving two years of probation.
It was the year his generation lost Democratic presidential candidate Senator Robert F. Kennedy and civil rights leader Martin Luther King Jr. to assassin bullets, he said.
"Look at the turmoil that happened in 1968 alone, the trauma we want to go through as children," he said, looking at some of Law's photographs of actor and photographer Dennis Hopper, a another cultural icon of the decade.
He said he saw much of the energy and activism of this decade unfolding today in terms of "where culture is divided right now".
Kari Babcock's husband Bobby, 29, feels the same. As Bob Dylan's songs played in the background on the museum's stereo system, he said he and his wife were "hippies at heart" who loved music from the 1960s.
This music helped "create a magical moment that seems to be having some kind of resurgence these days," he said.
Much of the material in the museum comes from Law's collection, including his vast array of photographs that seemed to capture all the right people, places and political movements at the right time.
As she recounted in a 2015 interview with The New Mexican, Law was born in March 1943.
Her father, Lee Bachelis, a furrier and labor activist, used a 16-millimeter camera to capture life in Los Angeles in the 1940s, including the historic violent clash between Hollywood union picketers, police and military forces. security outside the gate of Warner Bros. in October 1945.
Bachelis gave her daughter her first camera – a Brownie – around 1950. She started photographing anything and everything: cars, people on horseback, her friends swimming or looking for clams.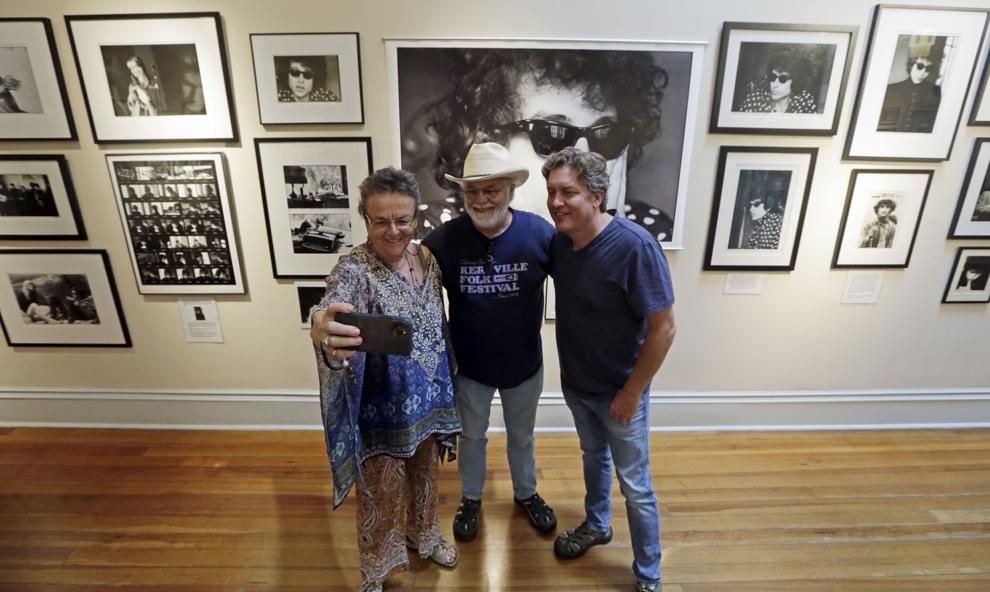 In an interview with the museum, which opened in July and is slated to close in late September, Law said she has always photographed "everything that struck me, affected me emotionally," which from a couple of hippies posing for her in San Francisco or the poet and writer Allen Ginsberg spontaneously dancing to a Grateful Dead tune.
"I have been diligent," she says. "But also a good photographer.
She still takes pictures all the time: "The life in front of me – the music in the Plaza, the people in the museum, the kids, the family, the art, everything."
She opened the museum in a former gallery on the second floor of a building on East San Francisco Street owned by local businessman Peter Komis.
Law said Komis offered to sponsor the show for three months before proceeding with renovations to the building, which will require its closure. Law's daughter, Pilar Law, who runs Edition One Gallery, presents the museum's exhibit. Lisa Law would like to find her a permanent home and said she had sought help from city and state officials without success.
She said she sees a new movement of compassion, just as she experienced it in the 1960s, among those caught in the mental, emotional and physical whirlwind of the coronavirus pandemic.
She said she did not believe it was because of the political and cultural turmoil that has taken place in the country in recent years.
"It's because of COVID," she said. "Everyone is so sensitive. They are afraid of dying.
For Law, the 1960s were "a time when people really cared about each other and the planet. We all got together as if we were members of the same tribe.
She said people want to feel united again like they did over 50 years ago.
But she added: "It's just not the same. It cannot be.