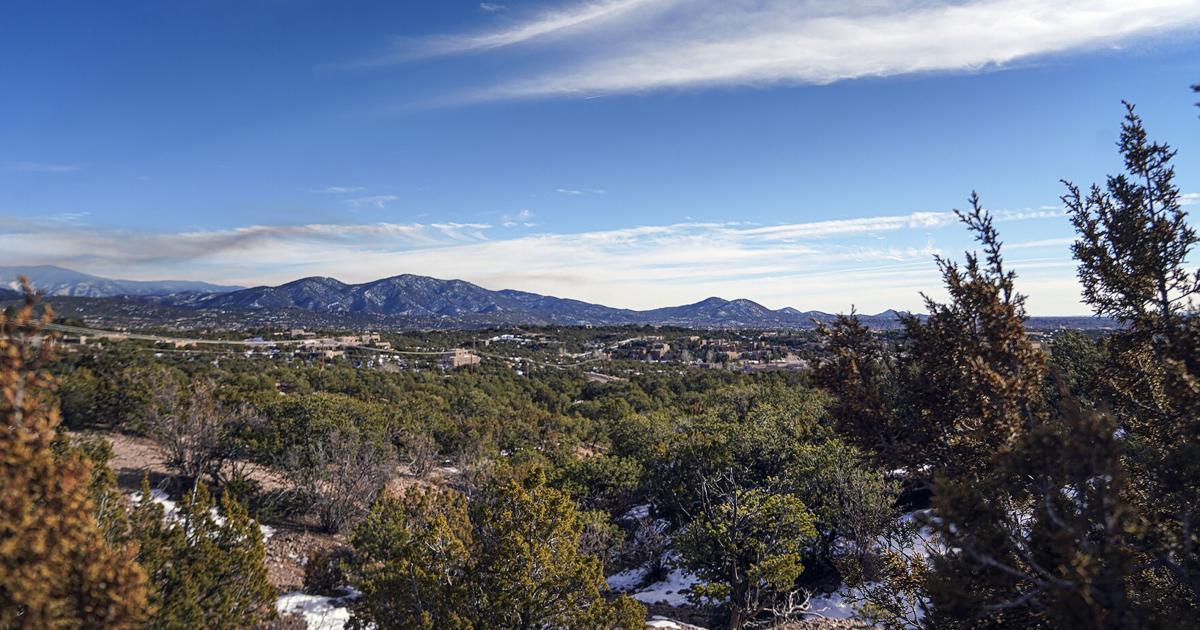 City councilors revive a proposal to create a 'local preference' clause in the bidding process for developers interested in purchasing 288 acres of city-owned land near NM 599 and Ridgetop Road . But the former property management agent fears such a move could backfire without further refinement.
Terry Lease, asset development manager for the City of Santa Fe, said Councilmen Renee Villarreal and Michael Garcia have held meetings with the city's legal team to discuss a better local preference resolution for the Las Estrellas estate, sometimes known as Las Estrellas in Santa Fe. Estates.
The measure, if passed, would give a local builder or developer an advantage in the bidding process.
"Basically it's ready to sell as soon as we pass this resolution," Lease said.
Last month, city council debated a resolution introduced by former councilor JoAnne Vigil Coppler that would have given local preference to the potential buyer of Las Estrellas. The measure was rejected after councilors raised concerns about the definition of "local".
Garcia said a new resolution would include a stipulation that applicants must obtain a state resident business certificate in order to qualify for local preference. A business that does not qualify for local preference could still apply.
David Gurule, who was the managing agent of Santa Fe Estates Inc., for 22 years, said that while he agreed with the concept of a local preference approach, he was concerned that the desire of the selling the property as a whole almost ensures that large domestic developers could come up with a competitive offer.
Gurule said he prefers the city to sell the property in lots or phases, so local developers, bankers, builders, title companies and real estate agents can circulate revenue throughout the community.
"What the city should do is not try to sell it all at once," Gurule said. "It limits the ability of a local group or local developer to even have a chance. The only ones that reach the top or could meet those financial criteria would be like a KB Home or a [PulteGroup] or another national company listed on the New York Stock Exchange.
The property is valued at $5.6 million, Lease said.
Gurule said it could be nearly two decades before the property is fully developed, which he added could potentially cost a buyer millions more. It's a no-start, he says, for potential small bidders.
Gurule said that while a major developer would likely contract with local companies to complete the project, much of the profits would be sent elsewhere.
Miles D. Conway, executive director of the Santa Fe Area Home Builders Association, said a local business coalition could capture a lot more revenue for the local market.
"Pulte will be happy to hire local contractors to build this project, but a company like this, based in Atlanta or Utah, is accountable to its shareholders," he said. "They're a big business, so they have to export a lot of our wealth to make this all make sense to them."
Conway said local entities in the city's homebuilding industry considered forming a group to purchase the land. But the city's decision to put the property on the market in one lot shelved the idea.
The buyer of the property will have to comply with the Las Estrellas Master Plan, which was approved in 1995 and amended in 2005. The plan calls for the construction of 753 residential units on 290 acres, 200 acres of open space and 14 acres of shops. space.
Gurule said around 240 homes in the Las Estrellas development have already been built since the master plan was last amended in 2005. Prior to that, around 380 units had been built.
Conway said it could cost up to $50 million to comply with the master plan.
Garcia, who plans to introduce the local language of preference with Villareal, said while he would be willing to parcel out the development, it would likely require a city council decision to cut the property into smaller plots for sale.
"I understand where some of our local builders and potential local buyers are coming from," he said. "It would be a more affordable opportunity if it was parceled out, but at the moment that's not the current proposition for the property."
Santa Fe Estates was established in 1930 by John Dempsey, who would later become Governor of New Mexico. In the deal with the city, Santa Fe Estates worked to clear title and develop the land for sale, including installing utilities and building roads.
The idea behind the agreement was to increase property tax proceeds and help spur development. Proceeds from land sales were then split 50-50 between the city and Santa Fe Estates, after taking into account sales and development costs.
Since 1930, the city has received about $4.5 million in share of real estate sales.
These rights were then assigned to Santa Fe Estates Inc.
After the property market collapsed in the 2008 recession, development stagnated. The city and Santa Fe Estates terminated the agreement in 2019 and a year later the city regained sole possession with the intention of putting the 288 acres on the market.
City councilors have named Santa Fe Estates a key cog in helping solve the city's affordable housing crisis.
Conway said while most recently built homes in Las Estrellas cost around $700,000, the development has a 20% affordable housing clause and is zoned for some multi-family housing.
He said any new market-rate housing would ease pressure on the market for renting and buying homes.
Previous plans to increase the supply of affordable housing in the area have been met with opposition. A proposed development on 122 acres east of NM 599 and adjacent to the Casa Solana neighborhood nearly a decade ago would have included over 750 homes and commercial space. But residents spoke out against it, arguing that the city had not solved traffic problems.
In January 2021, the city put the property up for competition but decided to redo the process. Lease said the decision had to do with how to promote a local preference.
The lease said that once a resolution is approved, another tender will be issued, after which the selection will be forwarded to the city council for approval.
Garcia said he expects a local preference resolution to be heard at the January 26 council meeting.