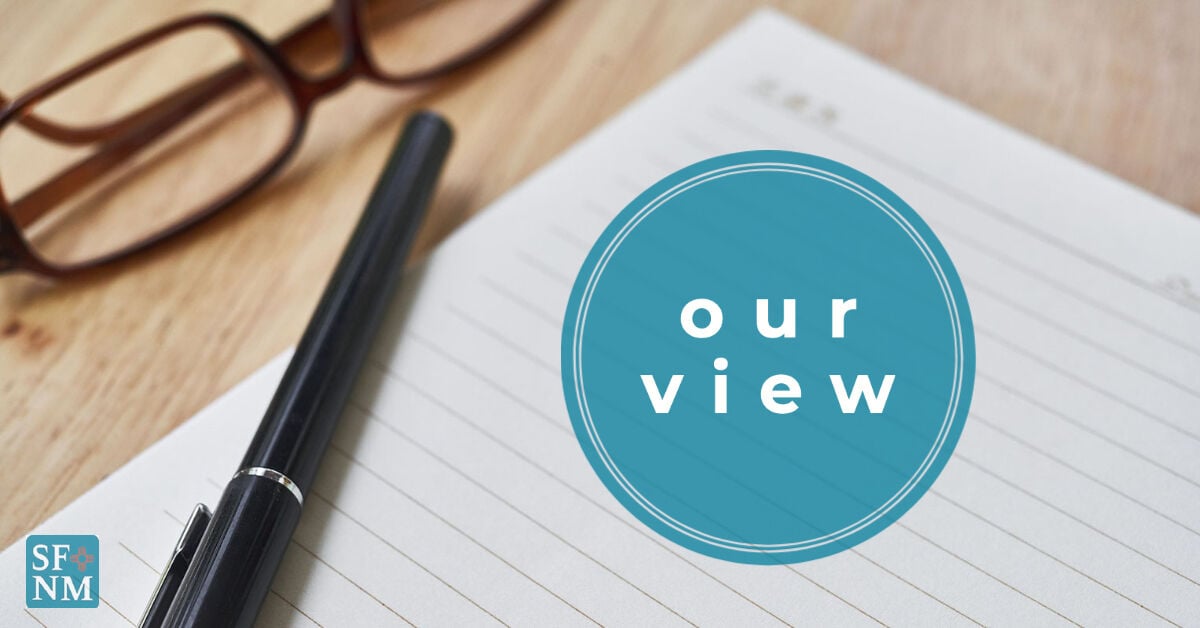 No one can say that the inhabitants of Earth have not been warned.
Climate change is here, it is real and the window to stop its progress is closing quickly.
Let's not call it climate change anymore. The planet is in the middle of a climate emergency, with the future looking hotter, drier and darker.
This month's report from the Intergovernmental Panel on Climate Change cannot be ignored. The group of scientists brought together by the United Nations have convincingly explained what the future looks like we want to avoid. The report makes it clear that humans are the cause of global warming, with a grim conclusion. Almost all of the increase in global average temperatures since the 19th century has been caused by nations that burn fossil fuels, clear forests, and release heat-trapping greenhouse gases into the atmosphere.
To save the future, nations, states, private industries and individuals must change their ways to stop adding carbon dioxide to the atmosphere.
This is why the shift from burning fossil fuels for energy to renewable energy is essential. This is also why New Mexico and the United States must control methane gas and other pollutants.
If we can coordinate efforts to stop carbon dioxide emissions by 2050, temperatures will rise, but not to the point where life is unbearable. Global warming would stabilize, with temperatures around 1.5 degrees Celsius warmer, but no more. It is not optimal. It is livable. If global average temperatures continue to rise, exceeding 2 degrees or 3 degrees or, God forbid, 4 degrees Celsius from the pre-industrial world, the danger to humanity is heightened.
The report, based on 14,000 studies and endorsed by 195 governments, will be considered in November at a United Nations summit in Scotland to once again discuss how countries can step up efforts to reduce emissions. The goal of many world leaders, including President Joe Biden, is to limit the global temperature rise to 1.5 degrees Celsius, or about 2 degrees Fahrenheit.
If we act quickly around the world, we can change the future.
Under the leadership of Governor Michelle Lujan Grisham, the state has taken a number of important steps to reverse the climate emergency. An executive order committed New Mexico to reduce greenhouse gas emissions by at least 45% by 2030. Landmark energy transition law requires 100% carbon-free electricity in New Mexico d 'by 2050. methane emissions have been adopted or are in the process of being adopted. The oil and gas industry is the state's largest emitter of greenhouse gases, and these rules will reduce the industry's polluting footprint.
But oil and gas is just one area the state is grappling with. The second largest emitter of greenhouse gases is transportation, and the governor has worked to increase the availability of zero and low emission vehicles in the state. A standard on clean fuels is updated in the next legislative session and the state is strengthening the infrastructure of electric vehicles. Cities and counties should also work with the state to improve public transport and conditions for cycling and walking; we need fewer cars and trucks on the road.
The governor's interagency climate change working group meets quarterly, making climate action part of the day-to-day work of every state agency. With reduced emissions in 30 state buildings, taxpayers save $ 1.1 million per year in energy costs. New Mexico is focused on building new industries to replace oil and gas so its economy can thrive. Solar energy tax credits are being granted – around 2,000 to businesses and individuals – and building codes have been updated to emphasize energy savings.
Cities and counties are also making their own efforts. Among other initiatives, Santa Fe is working to make its tree canopy more resilient; Along with this work, more emphasis needs to be placed on planting water-efficient trees on private and public property. This means focusing on catching rain and storing water so that these trees have the opportunity to live.
Local governments should have their own climate task forces and should talk to each other so that we work together towards a common goal. All decisions must be seen through the lens of the looming climate crisis.
The news is grim, but there is still enough time – barely – to write a different future.