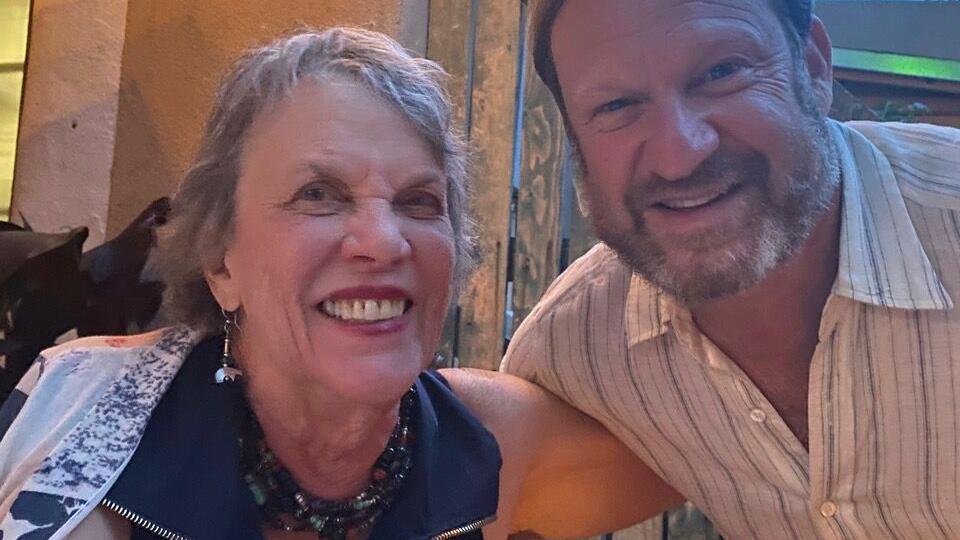 Holidays, animals and rewards …… Oh, my God!
Zozobra burned down on Friday, so no more gloom from now on. I promise. (My fingers crossed, Sugar Pops, just in case I'm not a psychotic… I mean a psychic.) Our upcoming week promises to be full of festivities: Festival of Fine Arts and Crafts, Fiestas de Santa Fe, Fun, etc.
Creampuffs, while I'm stuck on alliteration examples starting with an 'f', Española Humane Animal Shelter reported a successful Fur Fest. The Fur Fest raised funds and publicized its Foster First program. Like so many other shelters, Española Humane has found that favoring an animal is superior to its languishing in a shelter, so the executive director Bridget lindquist made a plea for foster parents. Over 200 people responded.
Among other summer events aimed at raising dollars for Fur Fest 2021, the shelter's director of donations, Karl Ferguson, hosted a fundraising dinner at Bistro 315 in June. My friend, Linda osborne, sponsored a table, and her enthusiasm led to her appointment to the shelter's fundraising committee. Linda's dog, Rango, is a Jack Russell Terrier and is a rescue from Española Humane. Lovebugs, Rango is Sir september in the 2021 Santa Fe New Mexican Pet Calendar.
Two other significant events occurred in August and today deserve our attention. The first was every real estate agent's favorite parade, the Haciendas — A Parade of Houses, sponsored by the Santa Fe Area Home Builders Association. Pumpkins, last year's parade was virtual (like so many events during the pandemic), so this year it was especially exciting to preview – in person – eight of the thirteen houses vying for this year's awards, including including the Grand Hacienda.
Cherry Scott and his design-build company, Light foot, won the Grand Hacienda Award 2020 for its innovative renovation and remodeling of the Donaciano Vigil house. If you missed it during the virtual tour last year, you can still see photos of it in the 2021 edition of Haciendas, an elegant magazine produced and published by the Santa Fe New Mexican and included as an insert in the Sunday August 8 newspaper. Sugars, maybe you made a crazy mistake and threw the magazine in your trash. Don't worry, you can always pick up another one from the SFAHBA office.
The second highlight was a book signing held at the Travel problem at 839 Paseo de Peralta (in front of the Drury hotel). Greg Ohlsen and his partner Ellen stelling founded Garcia Street Books in 1991, then combined their love of books and travel to found the Travel Bug in 1997. Lucky for us, dear hearts, the Travel Bug is still alive and well, despite the disastrous effect the pandemic has had on travel. Naturally, Greg and Ellen have learned to adapt to changing times. Their language courses are now online. They've gone from travel guides to a well-curated selection of books covering biography, history, social science, and more.
This shift to most non-fiction books served the author Cross markadvantage of the hometown. Mark's first book, "An Encyclopedia of Santa Fe and Northern New Mexico," is well established as a real estate agent's gift to new homeowners, as well as the must-have book on the shelves of our extensive offering of short term rentals. His latest book, which he told an enthusiastic audience at Travel Bug, is a biography, "Tales of Santa Fe: Betty Stewart in the City Different". People who have read it say it's not just an interesting story about the life and times of Betty Stewart, a charismatic figure who designed and built some of Santa Fe's most memorable homes, but the book also gives a great history of Santa Fe and its iconic "Santa Fe Style". Oh, babies, the '80s – what a decade in our different city.
How do I say goodbye to someone I barely had the chance to say hello to? This is what I have to do this month to Jessa Cast, the publisher who took Paul Weideman's place when he retired from our HOME / Real Estate Guide magazine a few months ago. Jessa came on board, earned the respect of me and other columnists, and then announced to our surprise and sadness that her latest issue is this. I know it was a tough decision for her, but an opportunity presented itself that she couldn't pass up. I hate to admit that she chose that and more quality time with her dogs and her husband over me, but really, Kittens, can I blame her? Of course not. But adios, Jessa, I will miss you and your sharp eye mounting.
See you soon, Sweetpeas …. Until next time,