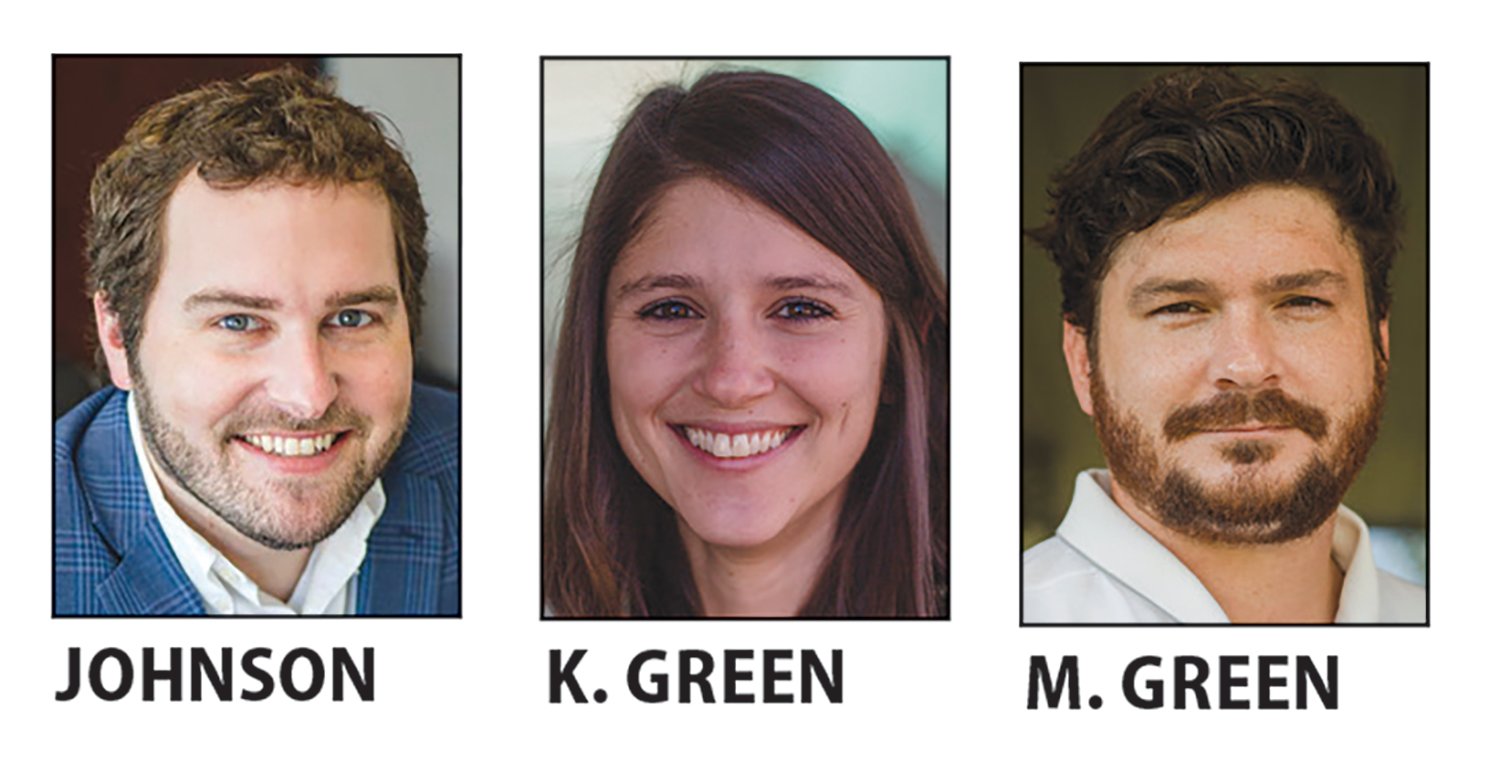 Staff report
Vince Johnson, publisher of The Sumter Item in Sumter, South Carolina, has been named publisher of The Sumter Item and Gulf Coast Media, co-owners Jack and Kyle Osteen announced this week.
In the corresponding moves, The Item editor-in-chief Kayla Green has been appointed editor-in-chief of The Item and Gulf Coast Media, and Micah Green has been appointed digital director of both.
Parks Rogers has left his post as editor of Gulf Coast Media to take on the same role at the Lexington County Chronicle in Lexington, South Carolina. The weekly was also recently purchased by Jack and Kyle Osteen.
Gulf Coast Media consists of newspapers serving many communities in Baldwin County, Alabama, as well as tourism-related publications and GulfCoastNewsToday.com, a website dedicated to the Gulf Coast of Alabama. The newspapers are published under four different names: The Baldwin Times, The Courier, The Onlooker and The Islander.
Gulf Coast Media was bought by brothers Jack, Kyle and Graham Osteen as part of OPC News LLC in 2014. Last week OPC News split into two separate companies. In the deal, Graham Osteen, his wife, Julie, and their son, Hugh, now own two weekly newspaper companies based in the Jacksonville, Florida area, and one in Las Cruces, New Mexico. Jack and Kyle Osteen are co-owners of Gulf Coast Media in Alabama, a newly formed company.
The Sumter Item was launched in 1894 and is owned by five generations of Osteens, representing South Carolina's oldest family newspaper. Johnson has been with The Sumter Item since 2017, becoming its very first publisher outside of the Osteen family. Since then, The Item has won national accolades for local media growth and innovation each year.
"We are thrilled to bring a reliable and exciting brand of local news to Baldwin County and the Gulf Coast of Alabama," Johnson said. "Local news is of crucial importance to the quality of life of any community. We want to help our people here to be more informed, to be more engaged and to live better lives. "
Under Johnson's leadership, The Sumter Item was named one of the '10 US Newspapers Doing It Right' for 2019 and one of three finalists, along with the Arkansas Democrat-Gazette and the Salt Lake Tribune, for the Mega Innovation Award for Newspapers at the 2020 Mega Conference in Fort Worth, Texas. He also served on the executive committee of the South Carolina Press Association.
Prior to Sumter, Johnson was editor of Forsyth County News just north of Atlanta, Georgia, where his team won the 2016 Mega Innovation Award for newspapers. He graduated from Samford University and also worked in newspapers in South Georgia and California, where he led digital development.
Johnson has long-standing ties to Baldwin County. Her parents, Bill and Cheryl Johnson, have lived in Foley for almost 20 years, and her brother, Gaines, graduated from Gulf Shores High School before starting his professional career. Johnson is married to Brooke Johnson, a Gulf Shores RE / MAX real estate agent.
The Greens have been on award-winning teams with Johnson, starting with the Forsyth County News, where they met. They have been with The Sumter Item since October 2017 and tied the knot in 2019.
Kayla Green is originally from Gainesville, Florida, and received her BA in Journalism from the University of Florida. She has worked in local news since 2009 and has held various positions in Florida, Georgia and South Carolina, as well as Tel Aviv, Israel. In March, she was named one of Editor & Publishers' "25 Under 35", an annual list of information professionals at the forefront of the industry in preserving and innovating the future of journalism. .
Micah Green grew up in Laurel, Mississippi, and graduated from Mississippi State University. He has worked in newsrooms in Mississippi, Georgia and South Carolina as a photographer and has played a variety of roles in directing and innovating visual and creative content. His photographs have been featured in The New York Times and for Bloomberg and Reuters.