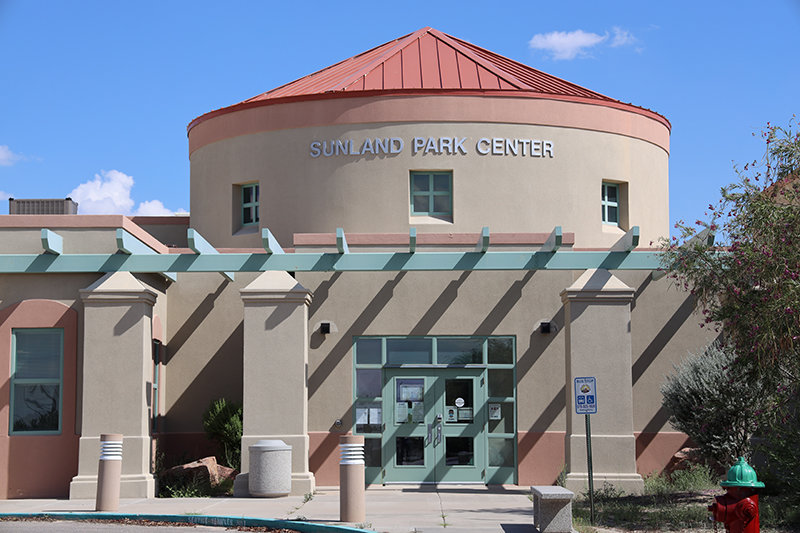 Doña Ana Community College Press Release
Doña Ana Community College (DACC) and Union Pacific announce a new workforce training academy in Sunland Park, New Mexico.
The Union Pacific Industrial Career Academy, at DACC Sunland Park Center, 3365 McNutt Road, is designed to help residents of Sunland Park and Santa Teresa obtain the training and skills sought by area employers. The Union Pacific Industrial Careers Academy offers accelerated training in logistics, warehousing, transportation, manufacturing and more. The academy is made possible by a contribution of $350,000 from Union Pacific, which also includes scholarship funding.
"DACC's partnership with Union Pacific will provide technical training and certification programs that can be completed between six months and a year, accelerating each student's ability to secure a well-paying job in our own backyard," said the President of DACC, Mónica Torres. "We will also become a resource for established trade professionals who want to maintain their industry credentials or advance their careers, which is important to employers.
The academy offers the following courses, with two courses starting in October:
Certified Logistics Technician
CDL training
Certified Supply Chain Automation Technician
Certified Production Technician 4.0
Digital Foundations/IC3 Certification
Accelerated Welding Certificate
OSHA 10 training
OSHA forklift training
The academy offers classroom activities as well as job shadowing, job shadowing and company tours, and internship opportunities. Additionally, DACC will simultaneously support students needing help with basic math and literacy skills or learning English.
"Union Pacific's Santa Teresa Intermodal Terminal is attracting new businesses that fuel New Mexico's economy, and our investment in DACC will help our neighbors participate in the region's growth and prosperity through careers that enhance their financial future," said Raquel Espinoza, Union Pacific's senior director – public affairs. "We are proud to support DACC's efforts to build a strong, skilled workforce that meets the needs of current and future employers in Santa Teresa and southern New Mexico."
For more information about the academy and to register, go to https://go.asapconnected.com/?org=5073#CourseGroupID=58328, call 575-527-7776 or email at [email protected]