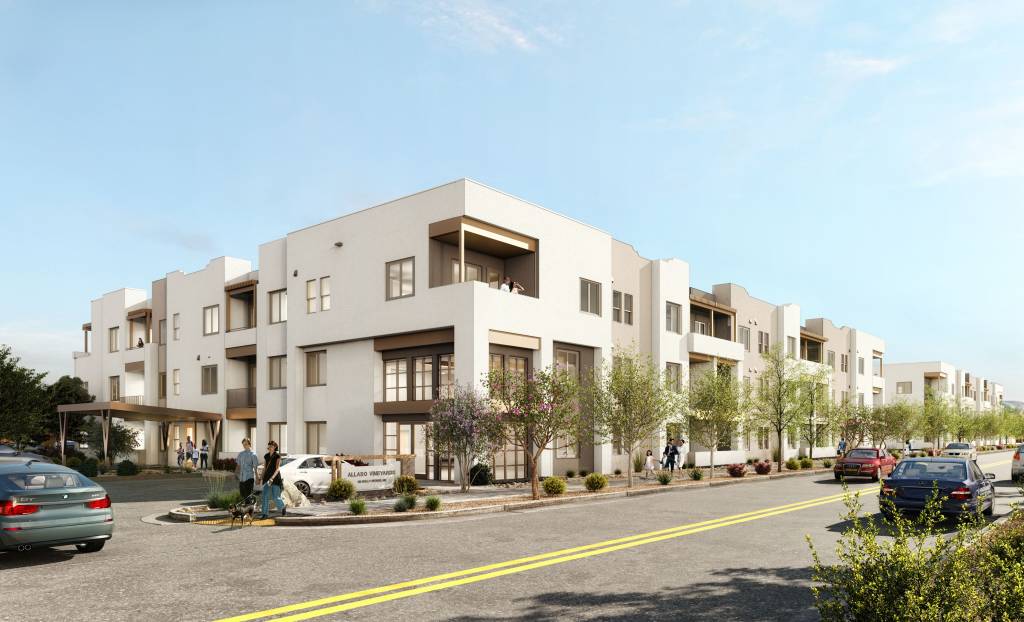 Work has begun on Allaso Vineyards, a 111-unit Class A multi-family project located in Alburquerque, New Mexico.
The project is being carried out by the real estate company Titan Development (Titan). Dekker/Perich/Sabatini is the project architect, HB Construction is the general contractor and Greystar will be the operator.
Located at the corner of Holly Avenue and Ventura Street off Paseo Del Norte Boulevard in the Northeast Heights neighborhood, the Allaso Vineyards apartments, which will be available in studio, one-bedroom and two-bedroom units, will offer amenities such as quartz countertops, 1066 mm (42 in.) of cabinetry, stainless steel appliances and open floor plans.
The property will include themed amenities such as on-site vineyards and a vineyard-inspired lounge that residents can book for wine tastings and other private events, honoring New Mexico's historic past as a more ancient wine region of America. The Wine Lounge will include private wine lockers that can be rented for personal storage, and each resident will receive a bottle of private label wine upon moving in.
Residents will have access to a resort-style pool and spa, rooftop terraces, elevators, game lawns, fire pits, pro-style grills, fountain, ramadas, and indoor fitness area -exterior inspired by Crossfit gyms. The property includes two three-story wood-frame residential buildings and one-story garage structures.
The 11,427m2 (123,000 square feet) the project will take approximately 14 months.